Patented structural design, suitable for building ceilings and ceilings with insufficient interior space, or concrete ceilings without wood ceiling.
Blacklight technology, excellent glare control, provides a comfortable lighting environment.
Ultra-thin design concept, more integration with the use of the environment.
It is used in commercial venues such as exhibition halls, galleries, bars, cafes, and dining outlets.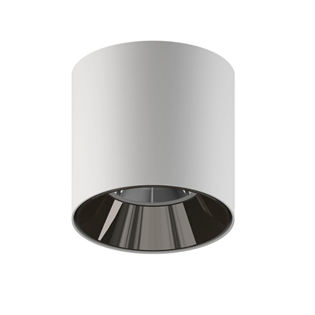 Source:COB
Power:40W
Beam:15°/24°/36°
CTemperature:3000K/4000K
Luminous:2700lm
OTemperature:-20℃-+40℃
Working:30000h
Voltage:37v
Dimensioin:Φ190x193mm
Color:White, Black
Installation:Surface mounted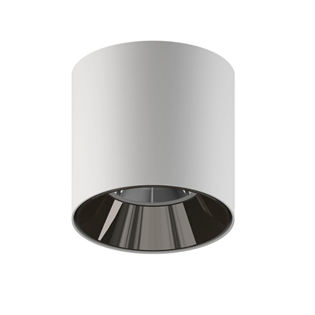 Source:COB
Power:30W
Beam:15°/24°/36°
CTemperature:3000K/4000K
Luminous:2250lm
OTemperature:-20℃-+40℃
Working:30000h
Voltage:36V
Dimensioin:Φ140x135mm
Color:White, Black
Installation:Surface mounted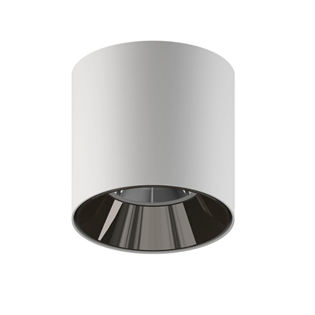 Source:COB
Power:16w/20w
Beam:15°/24°/36°
CTemperature:3000K/4000K
Luminous:1200lm/1500lm
OTemperature:-20℃-+40℃
Working:25000h
Voltage:36v
Dimensioin:Φ134*123mm
Carton:12pcs
Color:White, Black
Installation:Surface mounted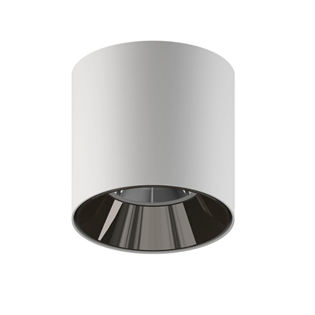 Source:COB
Power:9W
Beam:15°/24°/36°
CTemperature:3000K/4000K
Luminous:650lm
OTemperature:-20℃-+40℃
Working:25000h
Voltage:36v
Dimensioin:Φ100*100mm
Carton:20pcs
Color:White, Black
Installation:Surface mounted