Classic combined square with round shape design, simple and generous.
Black light technical application, excellent anti-glare design, improve comfortable light environment.
Cree light source and OSRAM driver promote lifespan to 50000H.
Various reflector color option.
Anti-glare front ring honey comb is optional. Color lens offer options to define your space with different color.
Widely applied to gallery,fashion shop, and other commercial lighting areas.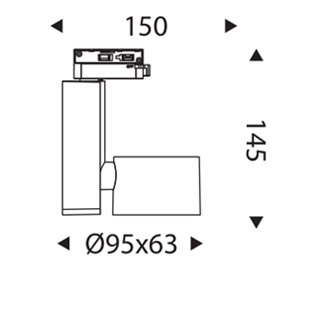 Source: COB
Power: 12W
Beam: 13°/23°/36°
CTemperature: 3000K/4000K
Luminous: 1020lm
Rendering: Ra≥90
OTemperature: -20℃-+40℃
Working: 30000H
Voltage: 35V
Color: White, Black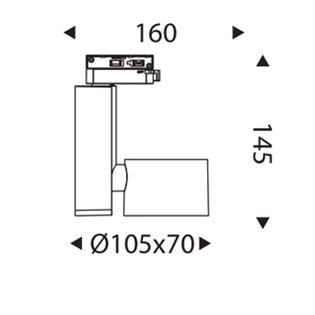 Source: COB
Power: 20W
Beam: 13°/23°/36°
CTemperature: 3000K/4000K
Luminous: 1740lm
Rendering: Ra≥90
OTemperature: -20℃-+40℃
Working: 30000H
Voltage: 35V
Color: White, Black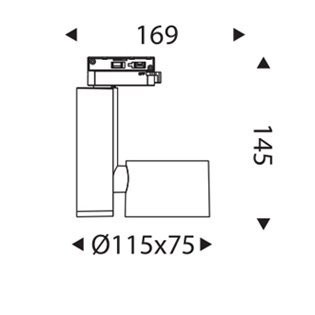 Source: COB
Power: 30W
Beam: 13°/23°/36°
CTemperature: 3000K/4000K
Luminous: 2700lm
Rendering: Ra≥90
OTemperature: -20℃-+40℃
Working: 30000H
Voltage: 35V
Color: White, Black
Source: COB
Power: 40W
Beam: 13°/23°/36°
CTemperature: 3000K/4000K
Luminous: 3400lm
Rendering: Ra≥90
OTemperature: -20℃-+40℃
Working: 30000H
Voltage: 35V
Color: White, Black